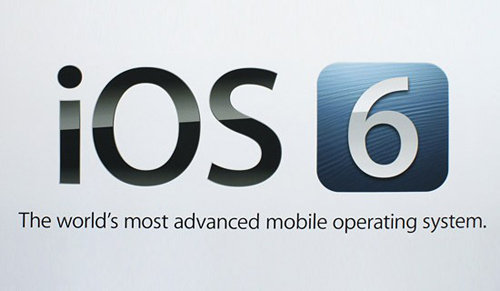 UPDATE: This appears to no longer be available per the post at imore.
I am writing this post because several people have expressed reluctance to upgrade to iOS 7, or have indicated they are sorry they did so. First of all, let me caution you on a few points:
Myself, it took a couple days to grow on me (I really disliked 7 when I first saw it). But once it did, as my paradigm shifted, I "hate" iOS 6. Maybe too strong of a word, but there's no way I'd go back.
If you do go back, new apps that no longer support 6 will not be downloaded on your device. So you will quickly stop getting updates, and it will grow older even faster. This is just the truth, I predict iOS7-capable devices (especially iPhones) will experience phenomenal sales in the next quarter, and older devices will start shrinking in market share. I don't think iPhone 4S purchases will hold up much longer.
Always make backups of your device, in fact you will have to in order to perform this procedure.
So here's an overview of the steps, with detailed instructions below.
Back up your device.
Download iOS 6.1.4 for it.
Install your device fresh with 6.1.4 (this will completely wipe it).
Restore your backup to it.
This will require that:
You have a computer with the latest iTunes on it
A USB cord to plug into it
You must disable "Find My iPhone" (or my iPod/iPad) in the iCloud settings of the device, which will require you to enter your iCloud password
1. Back up your device
Connect it to a computer running the latest version of iTunes. If you haven't already, launch iTunes. In the pull-down menus, pick "Check for Updates" (in the iTunes menu on the Mac) to make sure you have the latest version.
If you have automatic synch set up, you will see the backup proceed in the grey status on the top of iTunes. Otherwise:

You will see your device appear as a button on the top right - for example a button that says "iPhone" with an eject symbol. Click the button to show your device.
Click the "Back Up Now" button
2. Download iOS 6.1.4 for your device
You have to determine what kind of device you have - for example, there are many different types of iPhone 5's produced, for different carriers. Apple has a page to identify your model, however this post from OS X Daily gives you a direct better way to identify. Also, one of my favorite sites, Everymac.com, has a lookup page where you can enter identifying information about your iDevice, and it will tell you all you need to know about it.
Download the correct iOS for your device here. Remember where you place the downloaded file.
3. Install your device fresh with 6.1.4
On your device, go to Settings, iCloud, and turn off Find Your Phone. You cannot proceed unless you do, and you will need to enter your iCloud password. This is a security precaution to prevent thieves from wiping a stolen device.
In iTunes, with your device selected and the Backup completed, you will see a top portion that shows your device (e.g. "iPhone 4S"), and the iOS 7.0, plus to the right 2 buttons: Check for Update, and Restore iPhone...
On a Mac computer, hold down the OPTION key, and click "Restore iPhone" (or whatever device you have). On a Windows computer, hold down SHIFT key and click "Restore iPhone." You will be prompted to select your IPSW file.
Allow the device to restore and reboot.
4. Restore your backup
If you are prompted, select to restore from backup, and select the backup you just made. Otherwise you can click the "Restore Backup..." button and select the restore point.
Let it reboot the device as needed.
5. Turn on features
Don't forget to turn Find Your Phone back on
You may also want to check other settings, like iCloud account, iMessages, etc.