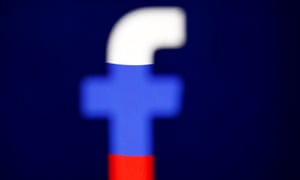 The news has been riddled in recent years with the national spy agencies exploiting social media to influence outcomes. While it is obvious that the Russian state has hacked American interests, and sought to influence political outcomes via social media, and now it comes out that Iran has done the same for a long time, I am fairly certain that the United States government is no less culpable.
However, let's take a step back. True, if someone could hack into an election system, they could modify the vote count and therefore have an alternate result reported. They would have to hack into literally tens of thousands of separate systems to get that done. But let's go back to social media. How many people actually believe what they read on social media? True, a lot of people are initially duped by scams, but eventually the truth comes out. Also, just like the health effects of fast food, it is widely known that posts on social media are just unreliable in their veracity. And yet, the press is all over the fact that nation states have sought to influence the public through social media.
What is going on here? Are these spy organizations misdirecting their efforts in a non-effective manner? Is the news (and the social media platforms themselves) overstating their influence? Or, do people actually believe what they see and read on social media? (For example, celebrity deaths have been reported on Facebook, shared and reshared, only to have the dead celebrity post that they are not, in fact, deceased.)
First of all, I would personally caution anyone from believing anything they see on social media, unless they research and personally verify it. For example, let's say someone posts about the IRS suing you for back taxes. Check out
Snopes
to research and debunk many seemingly-plausible myths that are out there.
Second of all, it is a much grayer area when posts are done about opinions rather than facts. Think about this - as people, we tend to filter everything we see and hear. That filter says, if we agree with it, we listen to it, and if we disagree, we don't. So someone makes a statement, and you agree - you then are more likely to listen to other things he says, thinking that this is someone with whom you have some kind of background of agreement. And vice versa, if that person says something you disagree with, then everything he says isn't worth listening to.
If that were the sum of all Human capability, we would be in a very sad state indeed, probably still hunter-gatherers who haven't progressed to agriculture or civilizations. If all you get your news from is news sites that you "like" because they say the right thing, then you are limiting your knowledge and awareness of the world. Furthermore, what if the US Congress were peopled by representatives who only listened to those who had the same ideas? Wait, it mostly is?!?!? It wasn't always like that, and think to the people whom we admire most - these were people who listened to, and respected, those whose opinions differed from their own, but whose primary central commitment was to the discourse, to listening to you, to expressing their views, and coming to an understanding.
Lastly, and mostly of all, I want you to consider this. Think of our town, our city, our state, our country, even the world as a family. A nuclear family. There are a lot of dynamics in a family, people do things that upset others, and they get angry, say things that are hurtful sometimes. Yet, as family, we have a common survival, a commonality of living together. And, as a healthy relationship, we listen to each other, we forgive each other our transgressions, and we ask for forgiveness when we realize we transgressed. That healthy existence is being threatened, for political means, by others who have as their goal the downfall of our country. They want to sow discord, have us fighting and disagreeing, and they love it when they hear that their little innuendos, insinuations, and machinations have caused us to fight. They hate it when we work things out and make our own lives better. These are the forces at work, when political actors are trying to sabotage how we function as a civil society. Remember, the Constitution of the United States established a limited-power central government just so that we can be stewards of our own politics, and that we can have our own overarching goals of working together and working things out. And remember that many are jealous of our country, and are righteously outraged by the transgressions against our own Constitution that we sometimes perpetrate. They think that our society is rotten, that we are weak, and that they can bring us down from the inside by making us fight over our disagreements.
Are they right?